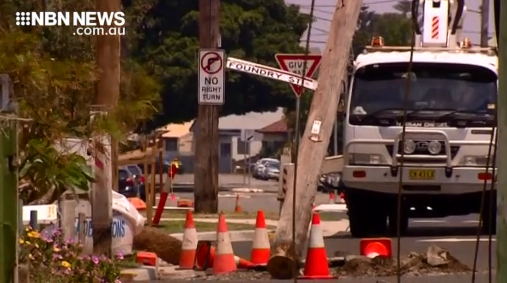 Weeks after going viral online, Wickham's Foundry Street power pole has been replaced, Ausgrid workers removing it from the road on Monday.
Workers took several hours to replace it with a new one, which now stands on the curb – in front of a graffiti mural immortalising the embarassing mistake.
Minor roadworks are continuing in the area.
(NO AUDIO)