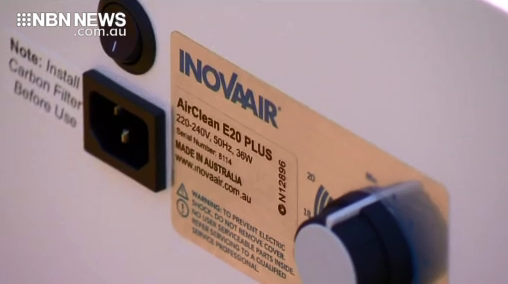 Former Westpac Rescue Helicopter patient Rod Marshdale paid it forward today, giving one of the highest-quality air purifiers to a friend living with Cystic Fibrosis.
Rod was airlifted from Taree six years ago, when his own Cystic Fibrosis suddenly worsened.
He says the Australian-built purifier has changed his life.
"It just stops a lot of the inflamation you get, we don't get the infections following the inflamation in your immune system and we sleep better at night – it's a huge thing if you can't sleep." – Rod Marshdale
The machine is one of just a handful operating in the state, to help prevent fungal infections.
"At the moment, my lung function's 48 per cent. Hopefully with the air purifier will improve." – Tylah Orr