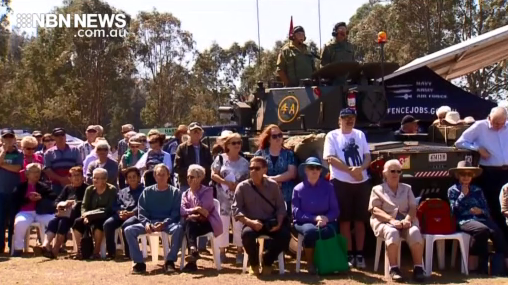 To other news now, and thousands of people filled the grounds of Greta's former migrant camp today, to commemorate 80 years since it was founded.
War veterans, soldiers and descendents of migrants attended.
"Australia would not be as it is today if it were not for the families that came through this camp and other camps like it." – General David Hurley, Governor General.
Sadly, it could be the last time there's a public reunion at the site, after it was sold to a private developer.
(AUDIO IN PARTS)