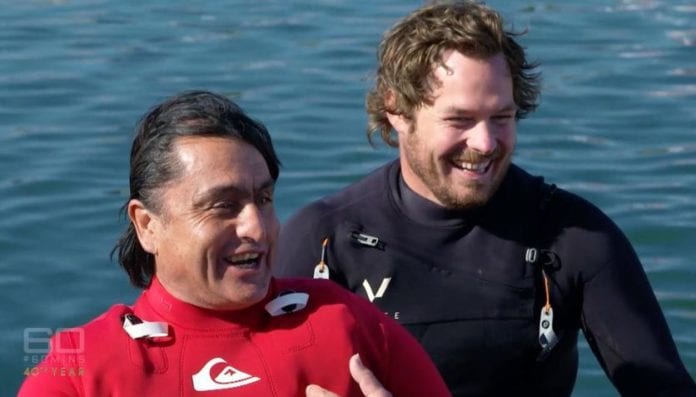 He's taken on some of the world's most frightening waves and now Central Coast big wave legend Ross Clarke-Jones is pulling on the green and gold.
The 53-year-old has been paired up with Western Australian Mick Corbett to compete as 'Team Australia' at the inaugural Nazare tow-in competition.
The famous break is the same place the Terrigal product nearly lost his life at last year.
The competition will take place during the "Big Mama" wave peak – with monster waves of 30 plus metres likely.
The event window runs through until the end of March.
(VISION ONLY)