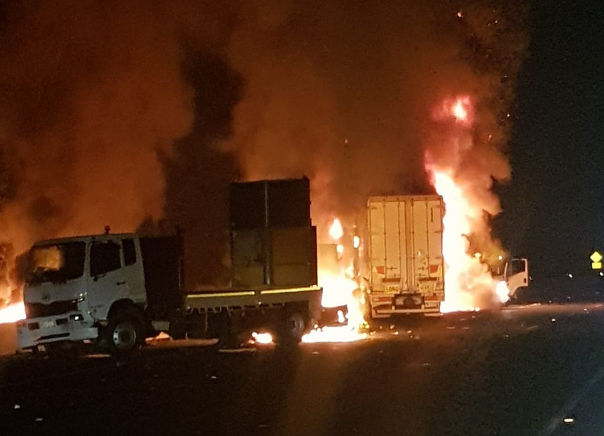 Five men have been taken to hospital, after a fiery heavy vehicle crash on the M1 near Wyong.
Shortly after 2am, a B-double ran into the back of a stationary roadworks truck, pushing it into another two trucks stopped on the roadside.
The driver of the first truck suffered a shoulder injury and underwent mandatory testing, while four roadworkers were treated for shock.
An investigation has been launched and the clean-up is ongoing.