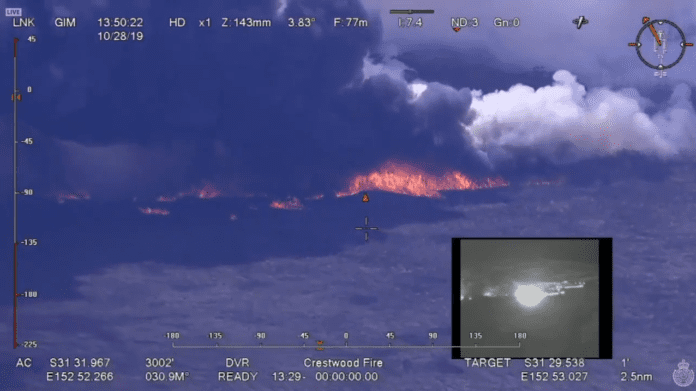 Firefighters are this afternoon working tirelessly to contain a bushfire burning near Port Macquarie on the state's mid north coast.
The blaze is burning in coastal heath in the vicinity of Crestwood Drive and The Ruins Way, south west of Port Macquarie.
It's also spotted across Lakes Innes and is burning in the vicinity of Lake Innes Drive.
Advice: Crestwood Drive, Port Macquarie.
The fire continues to burn in a SW direction away from homes towards Lake Innes. The Large Air Tanker is working to strengthen containment lines on the NW edge of the fire, to protect homes. There is no current threat to homes. #nswrfs pic.twitter.com/tjpT8Oj0Tm

— NSW RFS (@NSWRFS) October 28, 2019
Residents in the area of Lake Innes Drive and Apanie Road should continue to monitor conditions and follow the instructions of firefighters on the ground.
More than 30 hectares has already been scorched by the fire, with the RFS listing the blaze as 'Being Controlled'.
It's currently at 'Watch & Act'.