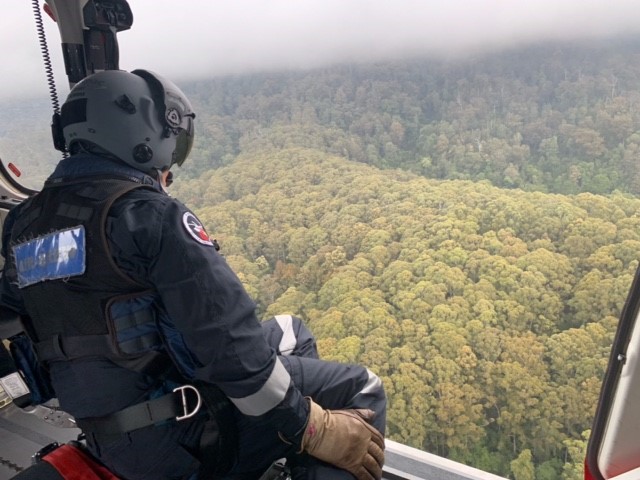 Police have confirmed the bodies of two men have been found in the wreckage of a light aircraft, which disappeared from radar near Coffs Harbour on Friday.
The Mooney M20 aircraft left Murwillumbah en route to Taree at around 6:30 in the morning, with the alarm raised later that day after the plane failed to arrive at its destination.
A large scale search was launched, with a specialised search and rescue jet from Melbourne brought in to assist in the operation.
Just after first light this morning, a crew onboard the Westpac Rescue Helicopter located the crash site, with the conditions still too dangerous to winch a person to the ground.
The pair were later located by police.
More tonight in #NBNNews