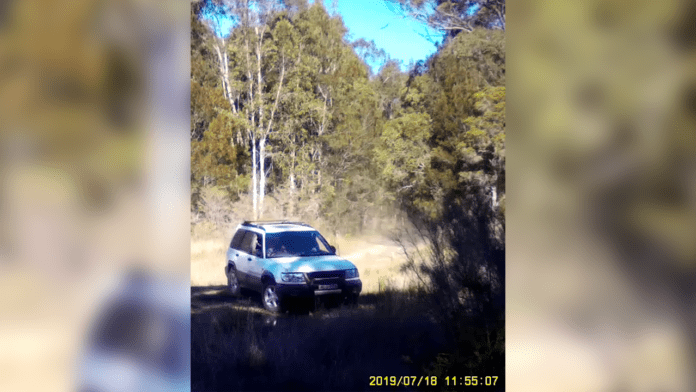 Police are seeking the help of the public to track down the driver of a Subaru Forester, believed to be linked to a deliberately lit fire near Port Macquarie.
The blaze at Lindfield Park has been burning for more than two months, with water currently being pumped into the area in an attempt to flood the fireground.
This vehicle, a white Subaru Forester, was seen near the ignition point of the fire on July 18, shortly before emergency services were notified.
Since first posing a threat to homes, the blaze has flared up a number of times and caused delays on both the nearby Oxley Highway and at Port Macquarie Airport.
Anyone with information is asked to contact Crime Stoppers on 1800 333 000.