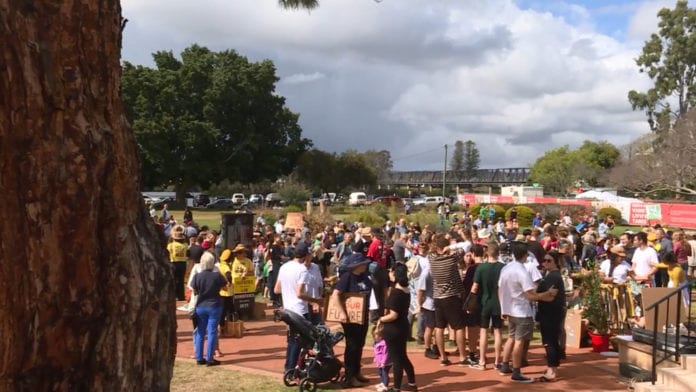 Protests for climate action also took place in Taree today, Fotheringham Park flooded with hundreds of students.
Those thinking of their future as they hold signs above their heads with messages against coal mining.
There was live music in the park as community members joined the fight against climate change.
(VISION ONLY)