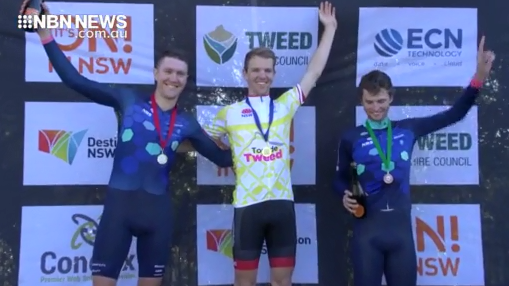 Inverell's Ryan Thomas has claimed his maiden win on the National Road Series, taking the honours on day three of the Tour de Tweed at Murwillumbah.
He overcame the blustery conditions, to get out to an unbeatable 32-second lead in the final stage criterium.
Queenslander Emily Herfoss claimed overall honours in the women's event.