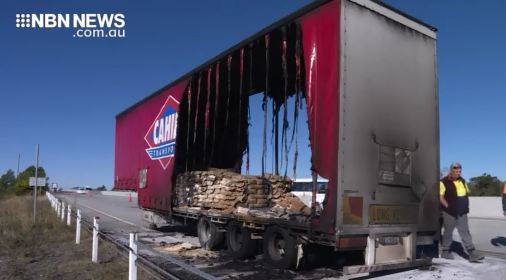 A truck carrying limestone has gone up in flames on the Pacific Highway at Frederickton.
Fire crews were called out shortly before 7am on Tuesday and extinguished the blaze, while RMS workers helped to clear the wreckage.
The truck was carrying hundreds of bags of limestone, and it's believed the fire may have started in the brakes of the second trailer.
Thankfully, the driver escaped without injury.
(NO AUDIO)