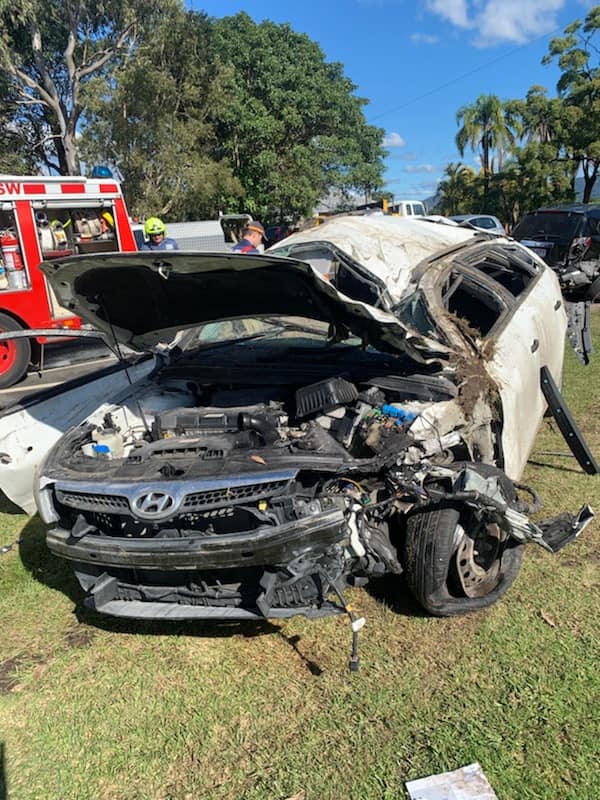 A 76-year-old woman is in a critical condition at the Gold Coast University Hospital, after a two-car crash at Tweeds Heads on Tuesday.
It's believed a Hyundai i30 crossed onto the wrong side of Tweed Valley Way, South of Murwillumbah, hitting a signpost, before colliding with a Holden Captiva.
Emergency Services arrived on the scene just after midday, deploying hydraulic rescue tools to gain access to the vehicle, with the elderly woman trapped inside.
She was transported to hospital.
The female driver and three passengers of the Holden Captive were uninjured.
Investigations are ongoing.