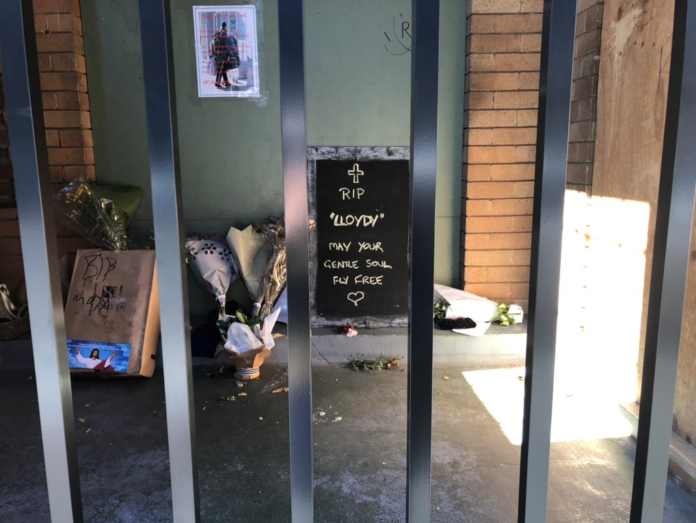 Questions have been raised after a memorial to a Gosford homeless man who passed away last month was blocked off.
Flowers and other tributes had been laid at the alcove of the abandoned post office on Mann Street, where the man, known as Lloyd, often sought shelter.
It's thought the stoop was barricaded late on Friday.
Telstra – which owns the building – has told NBN News the barrier is "part of work to secure the site," and apologised for the timing.
It's understood the bespoke shrine will be moved at a later date.