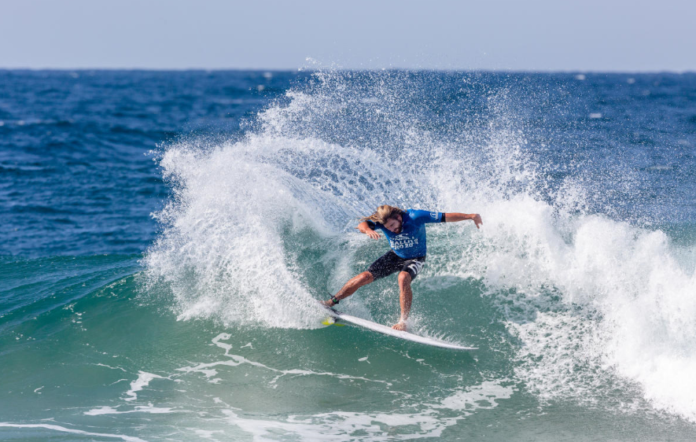 Surfing now and Avoca's Wade Carmichael has had the perfect tune-up for the Jeffreys Bay Open – following an equal third in the Ballito Pro.
The 26-year-old was in a solid position, posting a six-point-three-three in the messy, challenging conditions.
Despite catching eight waves in total, he couldn't find a competitive second score and was eliminated.
His Brazilian opponent Deivid Silva going on to win the final against Aussie Jack Freestone.
(Audio in Parts)
(Image courtesy of WSL / Ryan Janssens)