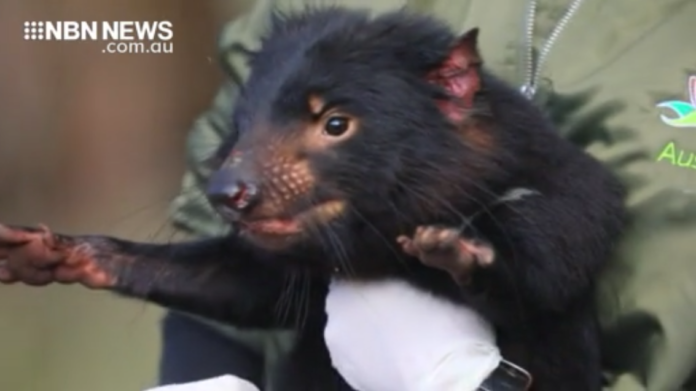 Aussie Ark is calling 2019 the best breeding season yet for Tasmanian Devils.
The wildlife conservation charity is celebrating a 44% jump in the number of joeys born in the Barrington Tops since last year.
It's fantastic news for the animal, which has seen a 90% increase in its wild population in the last 20 years.
"These joeys have the weight of their species on them as insurance populations like ours mean, if Tasmanian devils in the wild do go extinct, we won't lose these animals forever," said Aussie Ark President, Tim Faulkner.
BREEDING PROGRAM | A small win for the endangered Tasmanian Devil with 69 new devils discovered during pouch checks by wildlife conservation charity Aussie Ark – the most successful breeding season yet @9NewsSyd @nbnnews pic.twitter.com/5c1mi4ocdO

— Georgia Anderson (@GAndersonNews) July 2, 2019
Georgia Anderson reports.