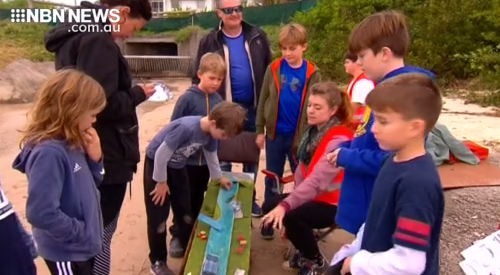 The Amazing Race – 'environmental style' – hit the shores of Fingal Bay today, kicking off the long weekend with an ocean awareness campaign.
Teams spent the morning working their way around educational activity stations…
Learning about the impacts of man-made environmental damage and removing rubbish from Fingal beach.
" Effectively what's happening is that the animals are just going to have to adapt to the plastic and the other crap that we're throwing into our oceans," said Colin Henderson from Sea Shelter.
More than 165 people joined volunteers to clean up almost 3,500 pieces of rubbish.
The event was organised by seven local conservation organisations.
(sound only in parts)