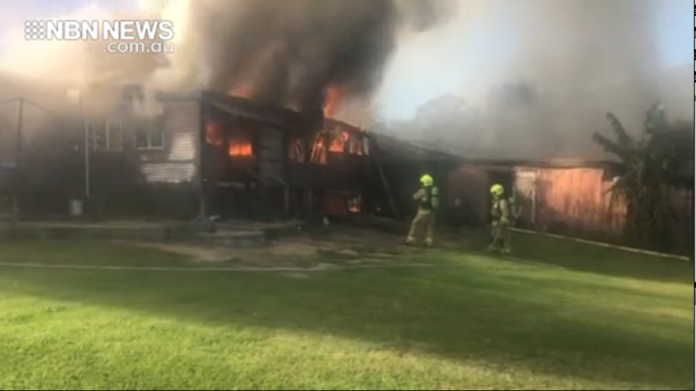 A fire has destroyed a home near Macksville on the mid-north coast.
Neighbours raised the alarm after hearing an explosion late this afternoon.
It's believed the fire began in the shed before engulfing the Donnellyville home.
Up to 40 firefighters battled the blaze for over an hour, but were unable to extinguish it.
The clean up effort is expected to last into the night.
(VISION ONLY)