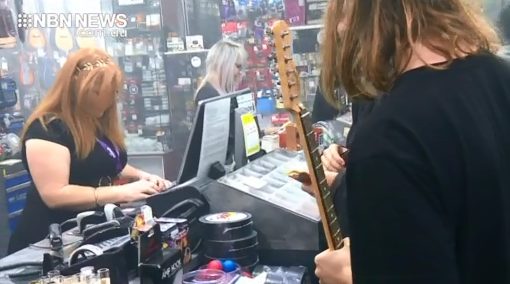 After days of waiting, there was a mad scramble as Musos Corner opened its doors for the 11th annual May the 4th sale.
Shoppers were let in 10 at a time to try and bag a bargain, with selected items reduced by up to 90-percent.
Some of them had been sleeping on the street for days to save their spot in line.
"Worth it?" "I reckon yeah, it's going to be pretty good."
"It was wet – very wet – rain, cold – but we just toughed it out, you know. It's what you've gotta do – yeah."
The popular event coincides with international Star Wars Day.
(AUDIO IN PARTS)