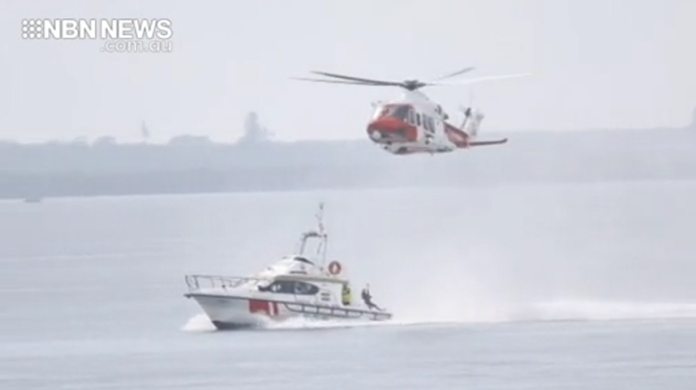 Winching a crewman from a helicopter, down onto a boat and back, requires incredible focus and precision.
And that was on display during this serious training exercise at Nelson Bay on Friday morning but rescuers showed their friendly side too.
Watch closely and you can see the crewman wave to a passing kayaker, as he's hoisted back aboard the RAAF chopper.
Marine Rescue also transferred a dummy patient, during the mission.
VIDEO VIA STUART REID