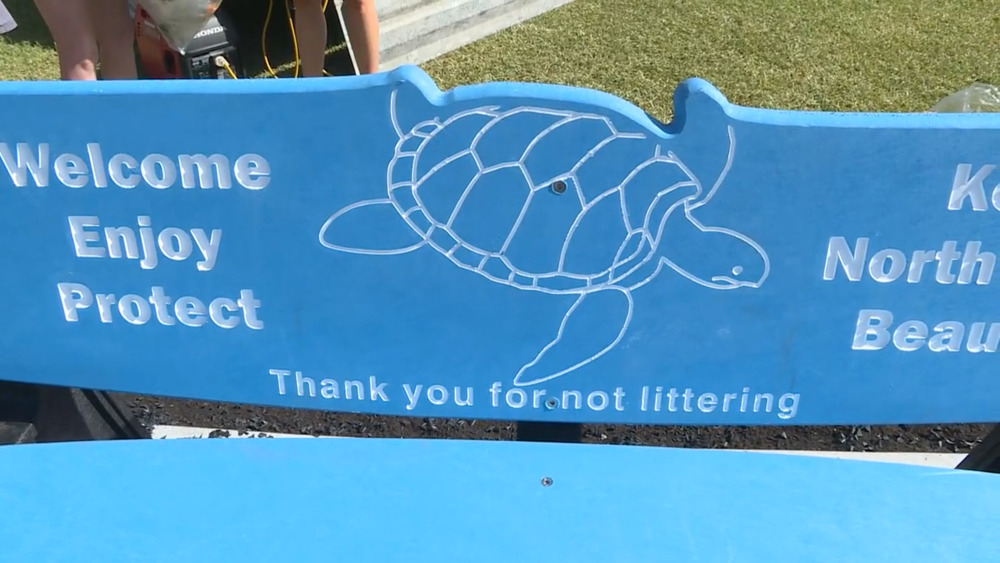 Port Macquarie's North Shore today welcomed two new environmentally friendly seats to both the Hibbard and Settlement Point ferries.
Funded by the Environmental Protection Authority the seats are part of an anti-littering campaign.
"Well it's the message that everyone will see when they come to the North Shore whether they're visitors or part of the community, to remind them what a beautiful place we live in and that we should be protecting our environment for our future kids" – Jacque Dalrymple
Each one made from 15,000 soft plastic bags.
"So when you take your soft plastics to Coles or Woolies for recycling this is what you could end up with and they should be here for the next 40 years" – Celia Kershaw
(AUDIO IN PARTS)