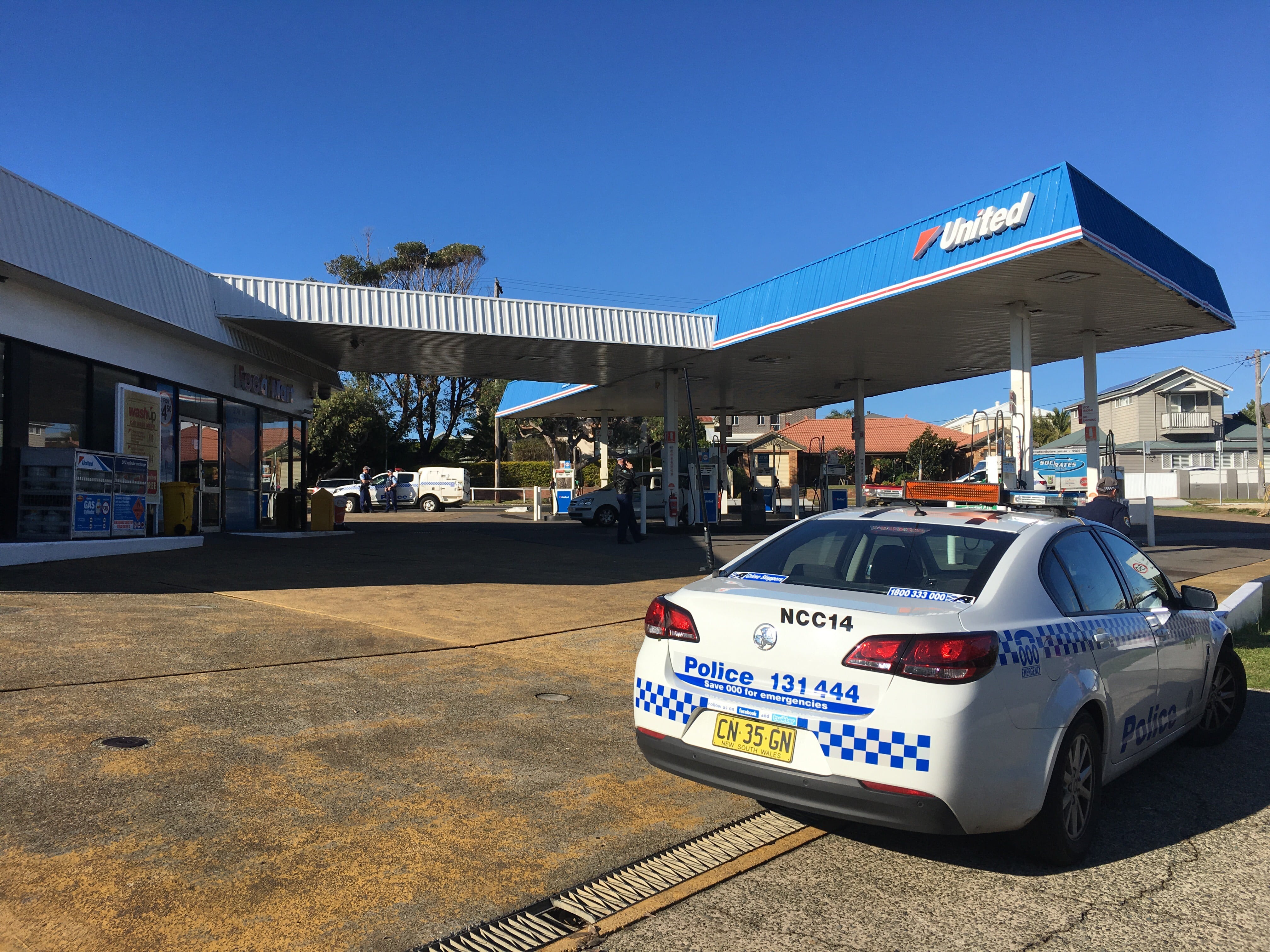 A man is on the run, after an armed robbery at a service station in suburban Newcastle this morning.
Shortly after 7.30am, a man entered the United Service Station on Patrick Street, Merewether.
He threatened the shop attendant with a knife, before running from the scene with cash and cigarettes.
No one was injured during the incident.
He's described as being caucasian in appearance, 180cms tall, wearing dark pants, a grey hoodie and a face covering.
Anyone with information is urged to contact police.