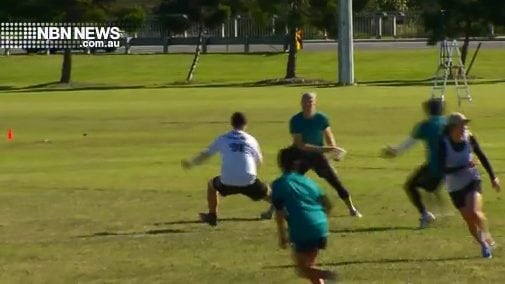 If you found the howling winds tough-going today spare a thought for these guys.
Some of Australia's best Ultimate Frisbee teams took part in a new mixed tournament, the Newcastle Pro-Am.
Not that the conditions seemed to affect play though.
The event is one of the last hit-outs for teams before the World Titles.