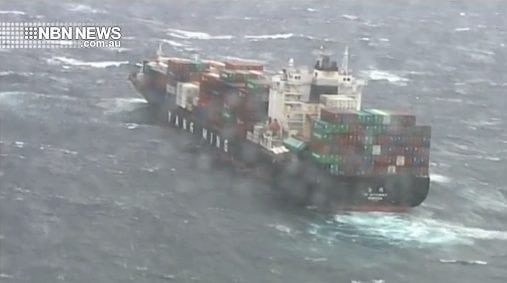 The maritime safety authority has announced it will do an underwater search, for the containers that fell from a ship off Port Stephens.
Of the 83 that toppled overboard during rough seas two weeks ago, only two have been located.
Debris has washed up from Port Stephens to Coffs Harbour.
A hydrographic survey vessel will begin a sweep next week, in an effort to locate the missing containers and determine if they're a threat to marine operators.
PHOTO GALLERY