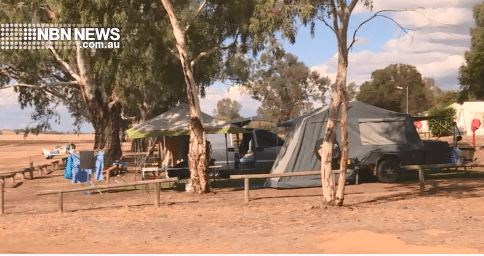 The lack of rain hasn't stopped locals enjoying water activities, with Lake Keepit attracting booming long weekend numbers.
The dam's capacity has held steady at 12 per cent for several weeks, drawing the crowds for some family time.
All cabins were fully booked, with a number of people enjoying the bush camping.
And while the water's chill has warded off swimmers, the anglers are making the most of the weather.
"It had dropped off as far as the skiing went but now that it is cold they're not skiing anyway, so it has actually improved the fishing," says Jenni Warner.
(NOTE: Audio in some parts only)