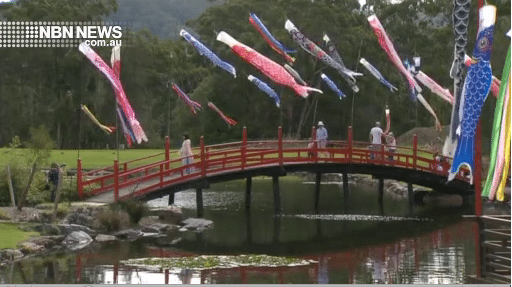 Thousands of people flocked to Coffs Harbour's Botanic Gardens today for the annual Japanese Children's Day Festival.
The scene at the traditional Japanese Water Garden was picture prefect with the iconic bridge and flags reflected in the tranquil pond.
Drumming was another feature of the day – with tuition for those wanting to give it a try.
"And now we are going to do some constant hitting, I want you to go boom, boom, boom, and I will count you in."
The festival is the region's largest showcase of traditional Japanese culture.