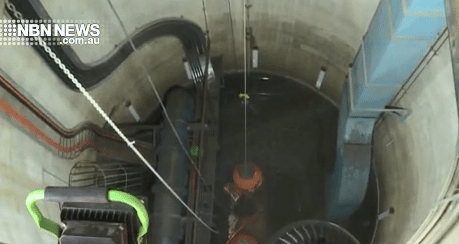 Tamworth Regional Council hopes to lift water restrictions for Tamworth, Moonbi and Kootingal as early as tomorrow.
The towns have been on strict level three conditions since a major failure at the Peel River pump station yesterday morning.
Overnight, crews began drying out the pumps and repairing damage to a suction line which caused the station to flood.
Council is asking all residents to adhere to the restrictions until the problem is resolved.
Council has begun compensation discussions with its contractor.
NOTE: VISION ONLY