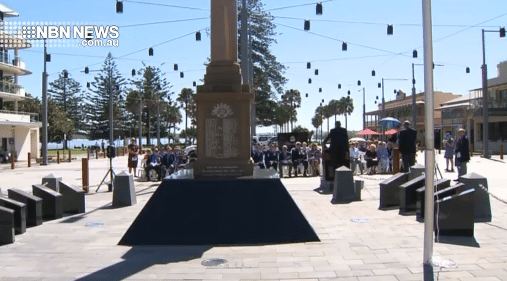 Members of the community gathered in Port Macquarie's Town Square for the re-dedication of the war memorial.
Formerly located on the Town Green, the war memorial is now the centerpiece of the Town Square.
"It's really what we wanted for the War Memorial to be very very visible so people could stop and think about it, reflect and read the names and just appreciate the fact that it's here" –
Mayor Peta Pinson conducted the ceremony, including the unveiling of a plaque.
(AUDIO IN PARTS)