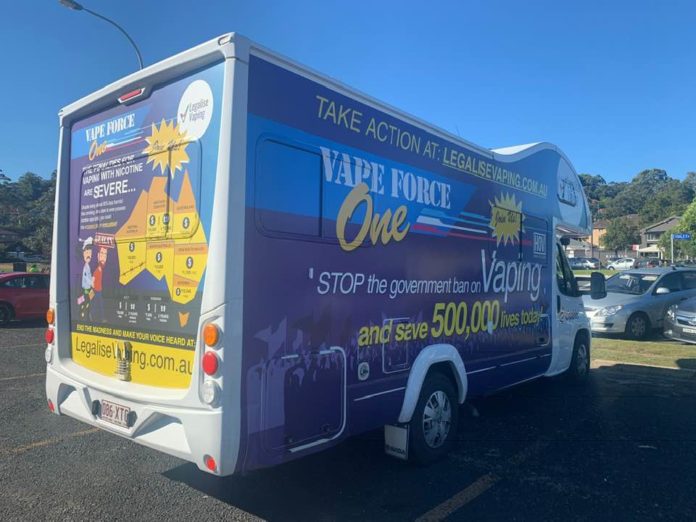 The 'Legalise Vaping Australia' bus visited Gosford today, encouraging locals to give up smoking and try vaping instead.
The group claims using a vaporiser or an e-cigarette device is a less harmful option.
"There's actually over 64 studies now that show vaping is either a safer alternative and helps people quit smoking and these aren't small organisations. These are groups like Public Health England, The Royal College of Physicians."
The bus will now head up to the north end of the coast tomorrow, before making its way to Coffs Harbour.
(VISION ONLY IN PARTS)