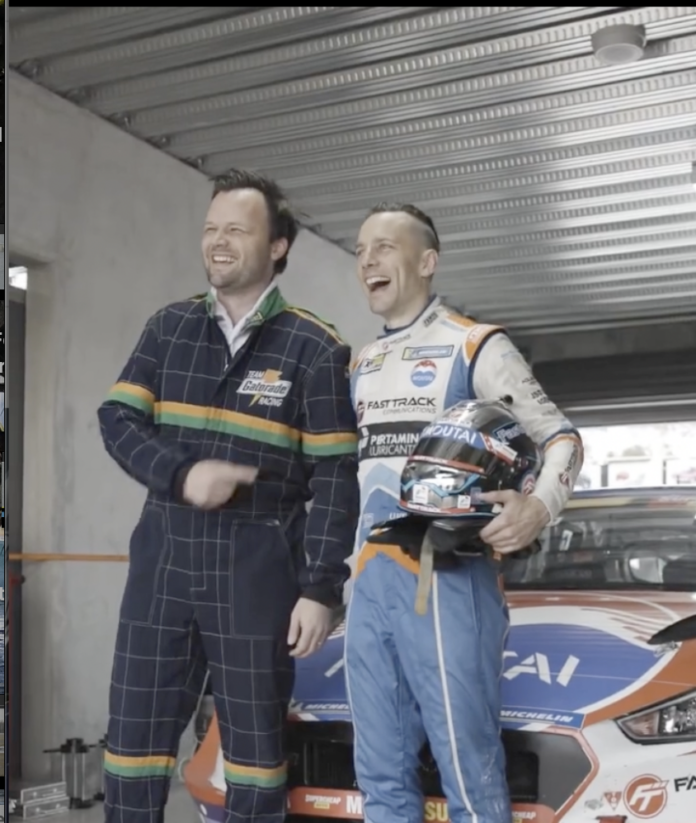 After finishing on the podium in the last round of the TCR Australia Series in Sydney, Luke King will be hoping for another solid performance at Queensland Raceway.
In the first parcatice session, King was just outside the top 10, and also had a special guest along for a Hot Lap.
Mitchell Lewis, the son of King Wally, read his breakfast radio sports bulletin from the cockpit.
You can catch all three races on Nine-GO across the weekend.