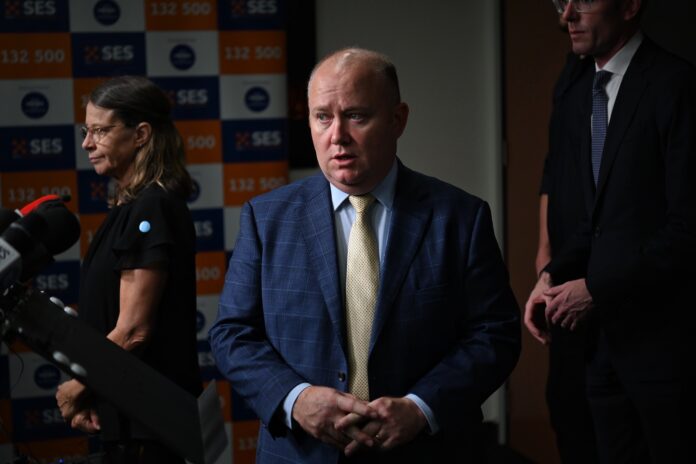 Resilience NSW is set to be scrapped and its commissioner Shane Fitzsimmons stood down as the state government overhauls its emergency response network.
It comes amid reports that NSW Police are preparing to create a new role to respond to emergency and disaster situations across the state.
Fitzsimmons, previously the commissioner of the NSW Rural Fire Service and NSW Australian of the Year in 2020, will be stood down from his role as commissioner of Resilience NSW
Resilience NSW is the agency set up after the 2019-20 Black Summer bushfires to coordinate emergency services and their disaster management.
Following the floods which devastated northern NSW earlier this year, an inquiry was launched to investigate the response to and recovery from the catastrophic event.
More to come with the NSW Premier expected to address the changes later today.