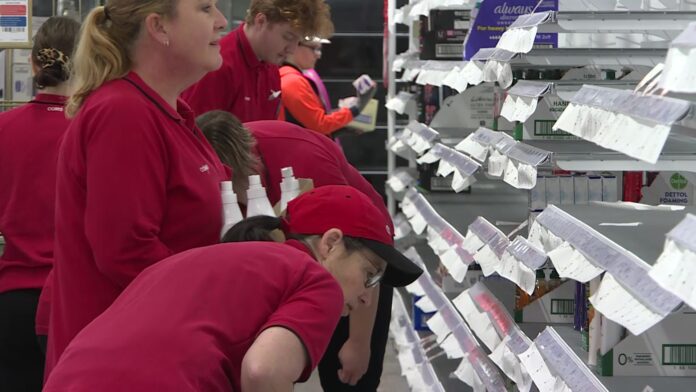 Lismore Square
is taking shape for its reopening this month – with Coles stocking its shelves.
More than one-and-a-half metres of floodwater inundated the supermarket in February.
80 team members are working to have the brand new store operating July 15.
"We had to start from scratch, we got a new floor plan, we've moved the deli, we have taken over where Liquorland was so the store is now bigger than it was." said Store Manager Cheryl Muirhead.
A pop-up shop in the CBD has closed.
The new store in Lismore Square will have a frozen dessert bar, Scoop-and-Weigh pet treat bar and fresh flatbread flipped daily.