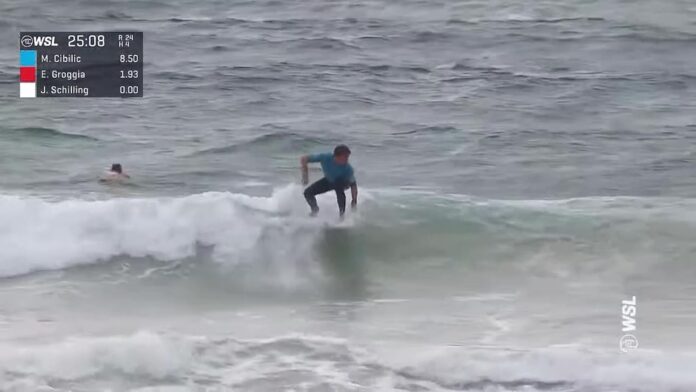 Angourie's Morgan Cibilic was impressive in round 24 of the Sydney Pro in Manly today.
He raced out of the blocks with an eight thanks to two big vertical turns…setting him up for a solid heat…
Cibilic backed that up with a 7.50 and has advanced to the round of 16.
In the women's round of 16, Tweed's Zahli Kelly was eliminated, placing 9th overall and earning over 3,000 points.