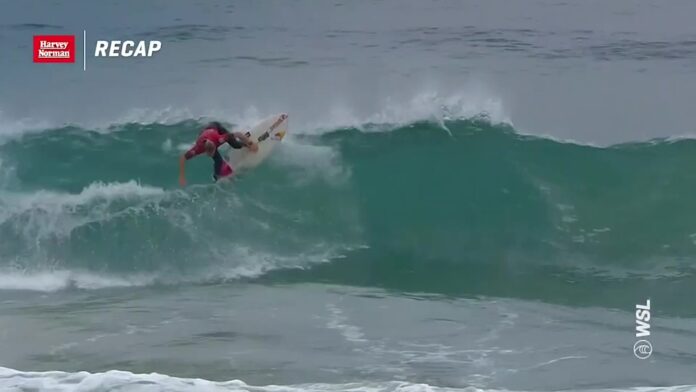 Central Coast women continue to excel on the World Surfing Tour.
After finishing runner-up on the Gold Coast a week ago, Molly Picklum was the standout in Round One at Manly this afternoon.
The 19-year-old posting a near-perfect 9-point-2-7 for this backhand attack, and went on to record a comfortable win.
Fellow North Shelly Boardrider Macy Callaghan led for the majority of her heat, and cruised through the Round of 32.