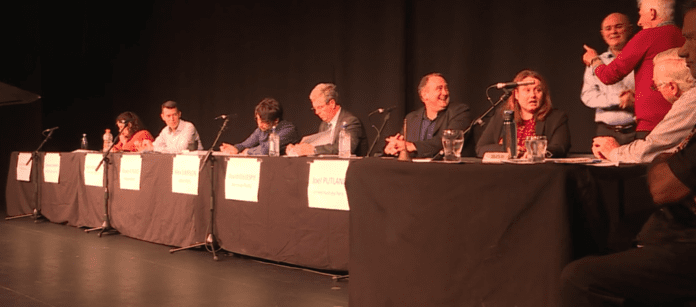 The race for the seat of Lyne is heating up.
A Meet the Candidates session was held at Taree's Manning Entertainment Centre overnight.
Candidates delivered prepared speeches and faced some tough questions from the audience.
Greens candidate Karl Attenborough was unable to attend due to illness.
Locals head to the polls next Saturday.