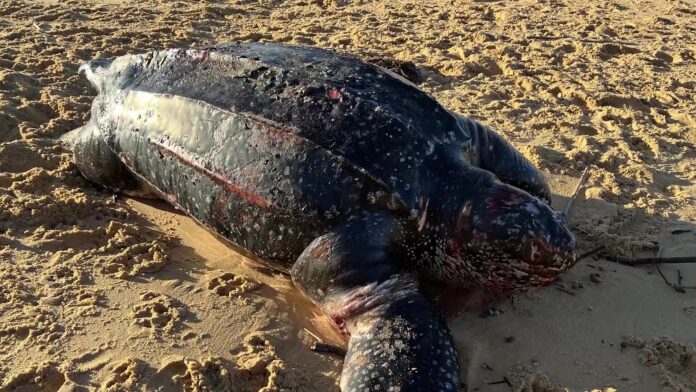 The Central Coast Seabird and Turtle Rescue has been left devastated after another leatherback turtle washed ashore.
It's the sixth reptile to have died in just over a month, marine volunteers are desperate to find out why this is becoming a regular occurrence.
A warning to our viewers, this footage is can be confronting.