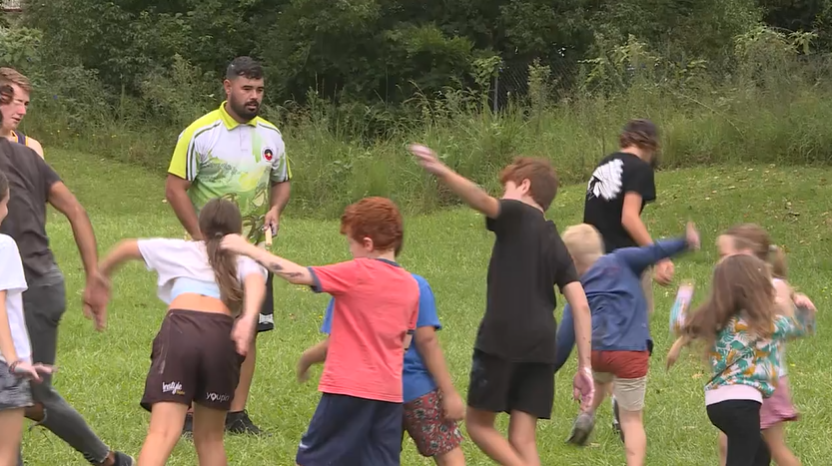 A summer holiday program connecting local youth with Indigenous culture has wrapped up in Taree today.
Catholic Care teaming up with the PCYC and local Indigenous leaders to run the four day camp, focusing on Biripi culture and Gathang language.
Dreamtime stories shared through art and dance.
"Coming together within community to experiencing being on country, experiencing their culture," Catholic Care's Kathryn Sweegers said.
"Involve them in our culture and so they have an understanding when they grow up and how important it is to us as Indigenous people of the Biripi area," Biripi leader Serge Morcombe added.
The artworks will remain at Taree's Community Garden.