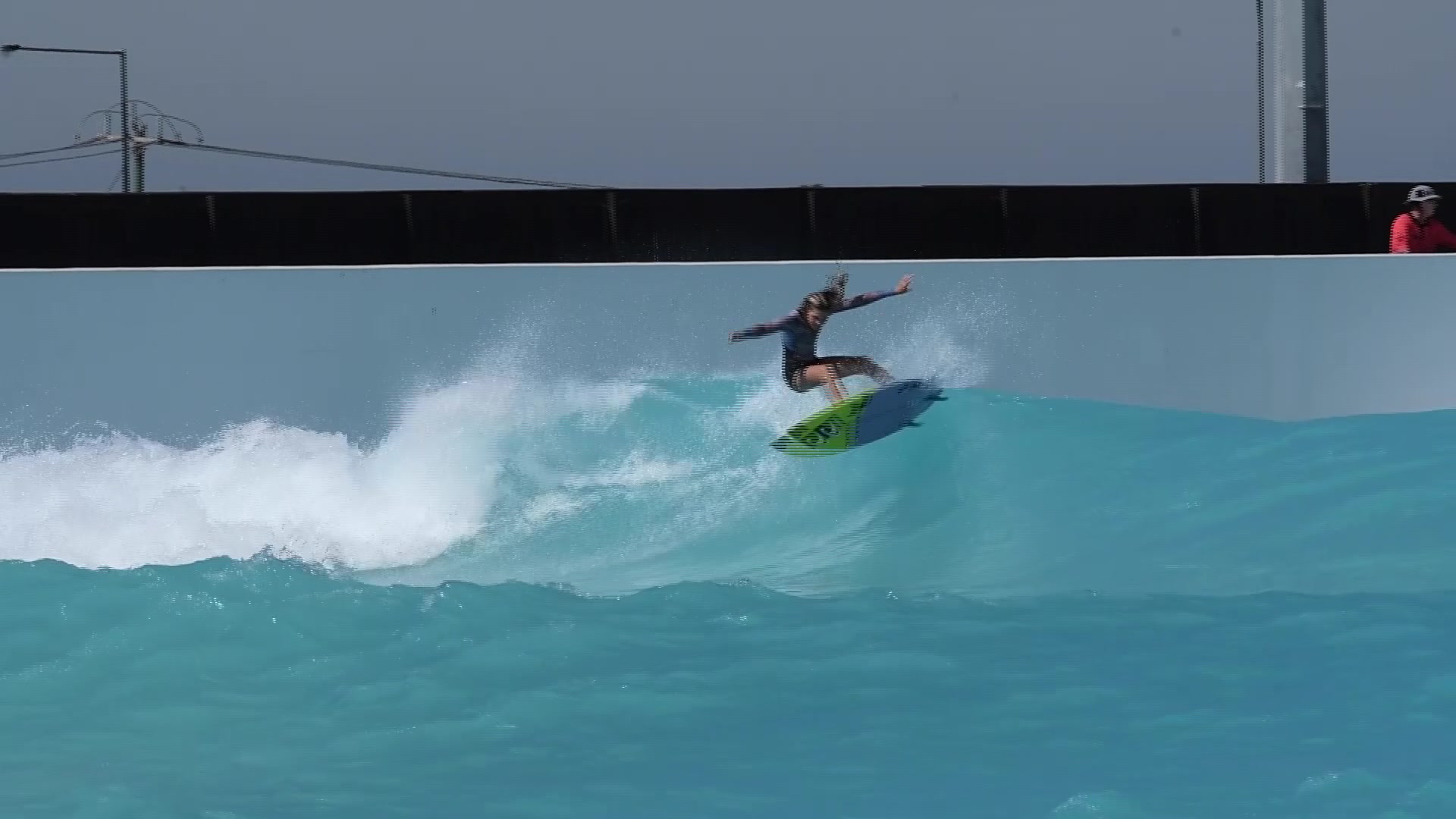 Two Lennox Head groms along with 52 of New South Wales' top young surfers were flown to Melbourne's URBNSURF today.
Ocea Curtis and Harry O'Brien were invited to experience the wave pool and refine their skills in a controlled environment.
The surfers were selected for the Junior High Performance team based on their results at the State Junior Titles and the Surfer Grom Comp Series.