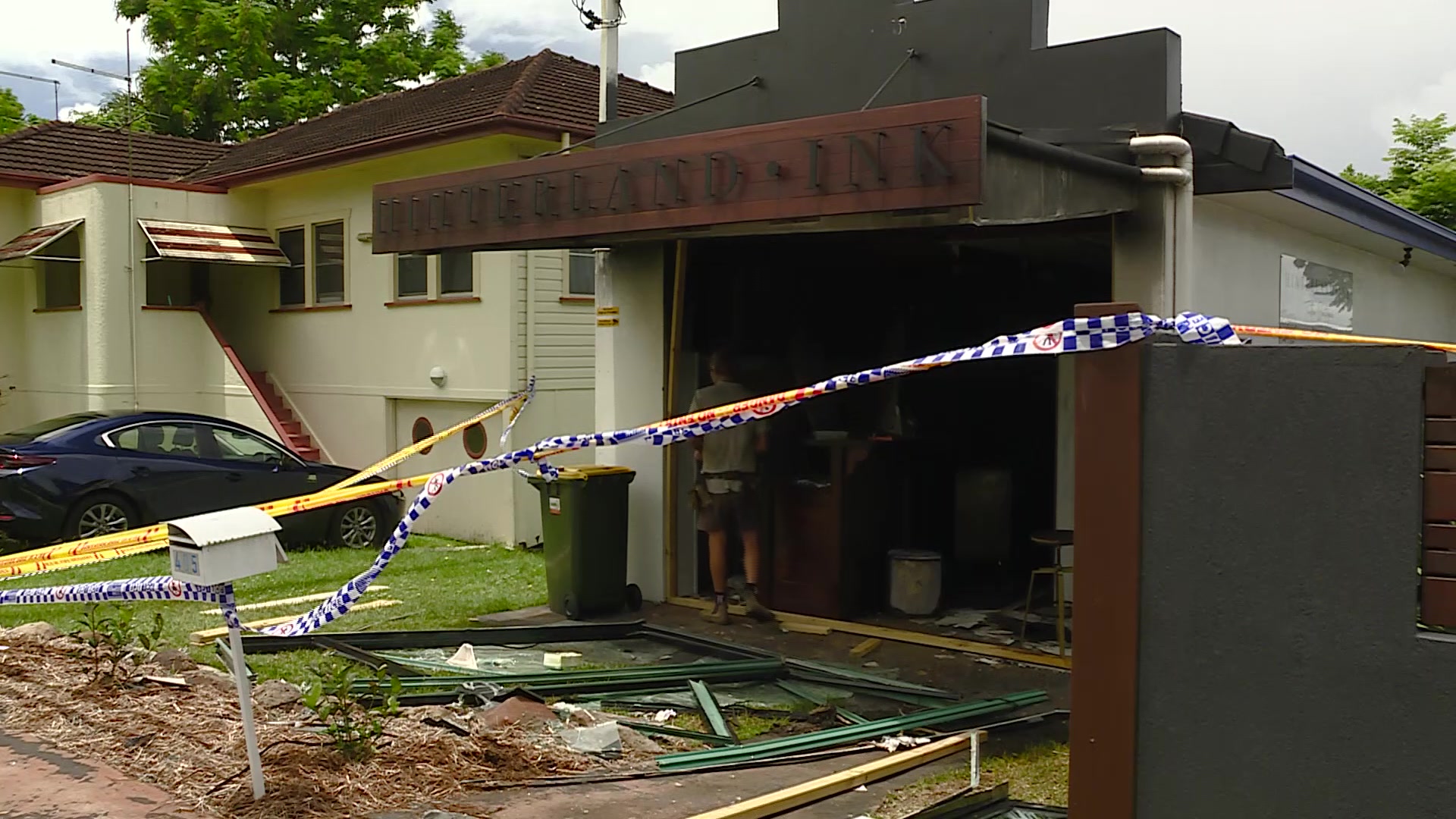 Police are investigating a suspicious fire, which badly damaged a Lismore Heights tattoo parlour.
Emergency Services were called to reports of an explosion at Ballina Road around 2:30 this morning.
"Well I was sound asleep and all of a sudden there was this almighty whoosh sound, which I just sat upright because everything seemed to shake," Paulette Hayes, neighbour.
Officers say – so far – they believe the blaze was deliberately lit.
Anyone who spotted odd behaviour nearby – or has dashcam footage, is urged to come forward.