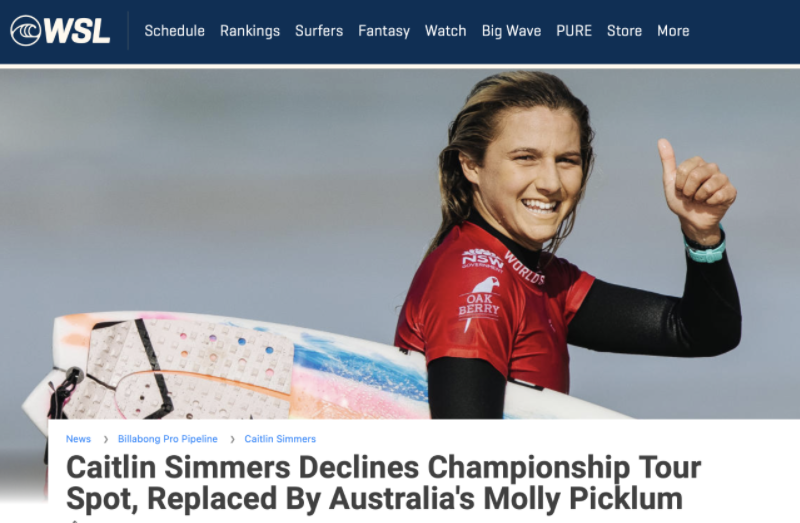 The Central Coast's Molly Picklum, has secured a place on the Women's World Tour.
The 19-year-old originally missed out on qualifying by one spot, after an agonising semi-final in Hawaii last month.
Californian teenager Caitlin Simmers has withdrawn from the competition, meaning Picklum will receive the opportunity of a lifetime.
And it'll be a baptism of fire with round one due to get underway at Pipeline at the end of this month.