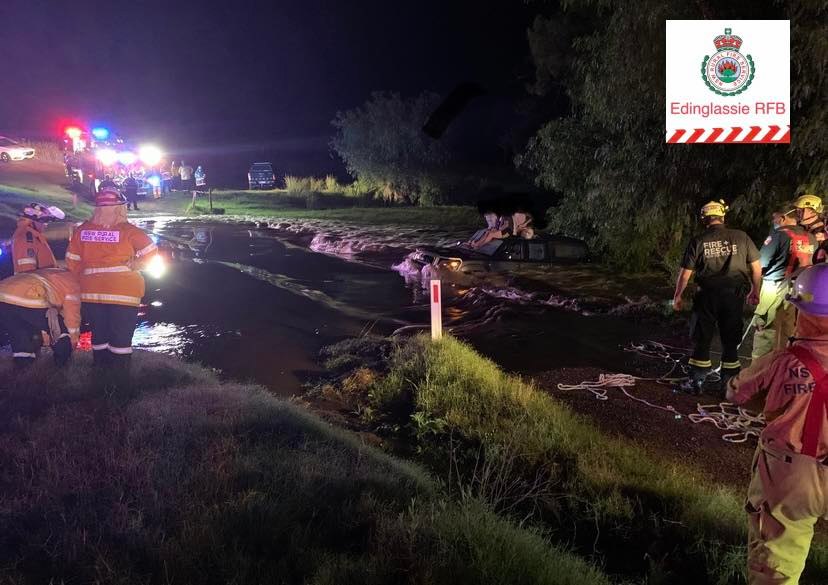 Four people have been rescued after a ute was swept into a flooded creek around 20 kilometres north of Muswellbrook last night.
Emergency services were called to Wells Gully Road at McCulleys Gap about 10pm on January 11, after a utility was swept off the spillway into Sandy Creek.
A 49-year-old man, a 16-year-old boy, and two girls aged 14, were forced to climb onto the roof of the utility when it started sinking in floodwaters.
Hunter Valley Police, Fire and Rescue New South Wales, RFS and SES crews all helped rescue the group.
Thankfully, there were no injuries; and the ute will be recovered when safe.