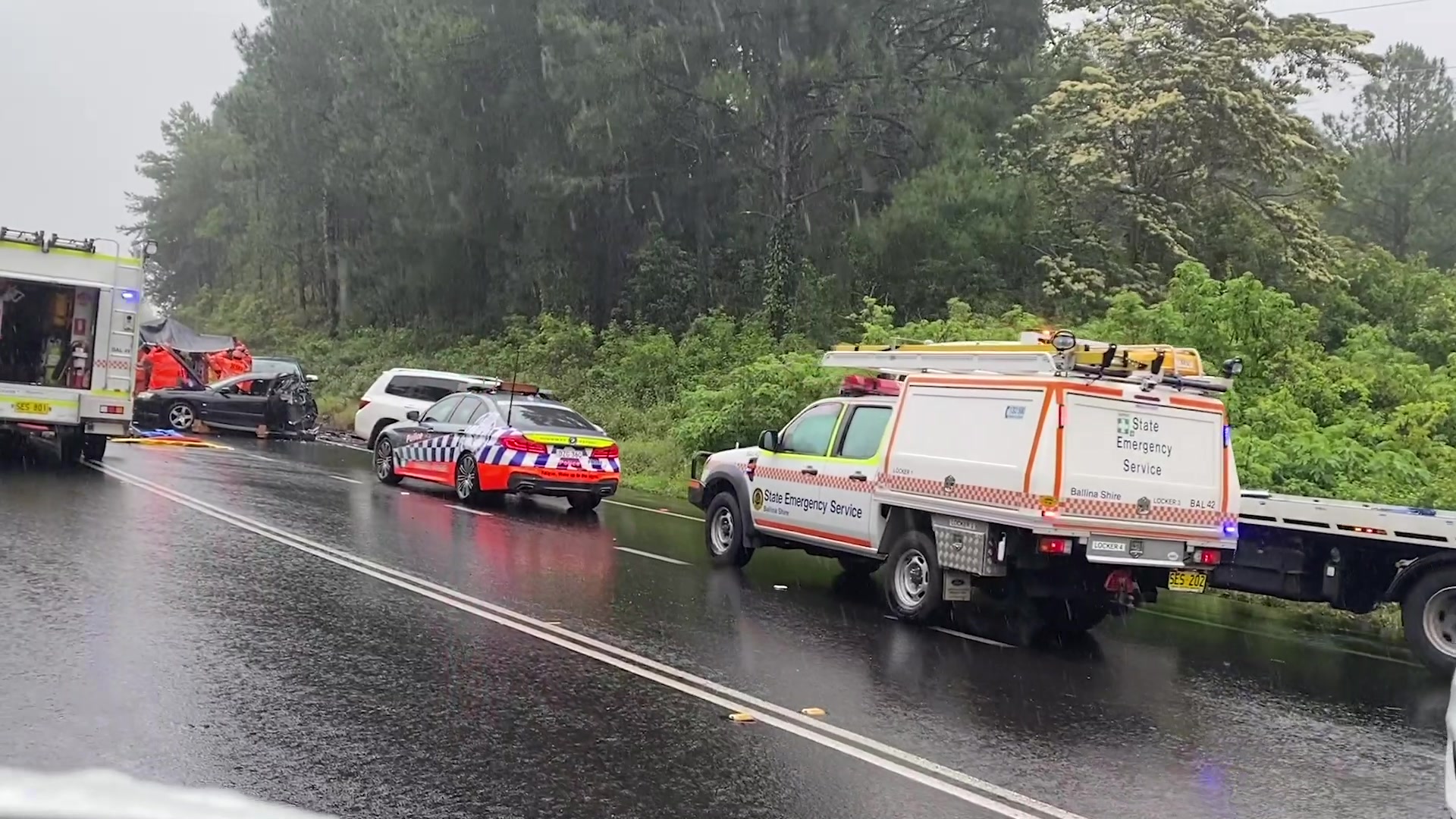 A 21-year-old man has died after a crash on the Bruxner Highway at Alstonville.
A Commodore and a Mazda ute collided yesterday afternoon – the driver of the Holden was trapped before being released by emergency services.
He was airlifted to the Gold Coast University Hospital with critical head and chest injuries, where he later died.
The ute driver, a 47-year-old man, was treated for minor injuries at Lismore Base Hospital.