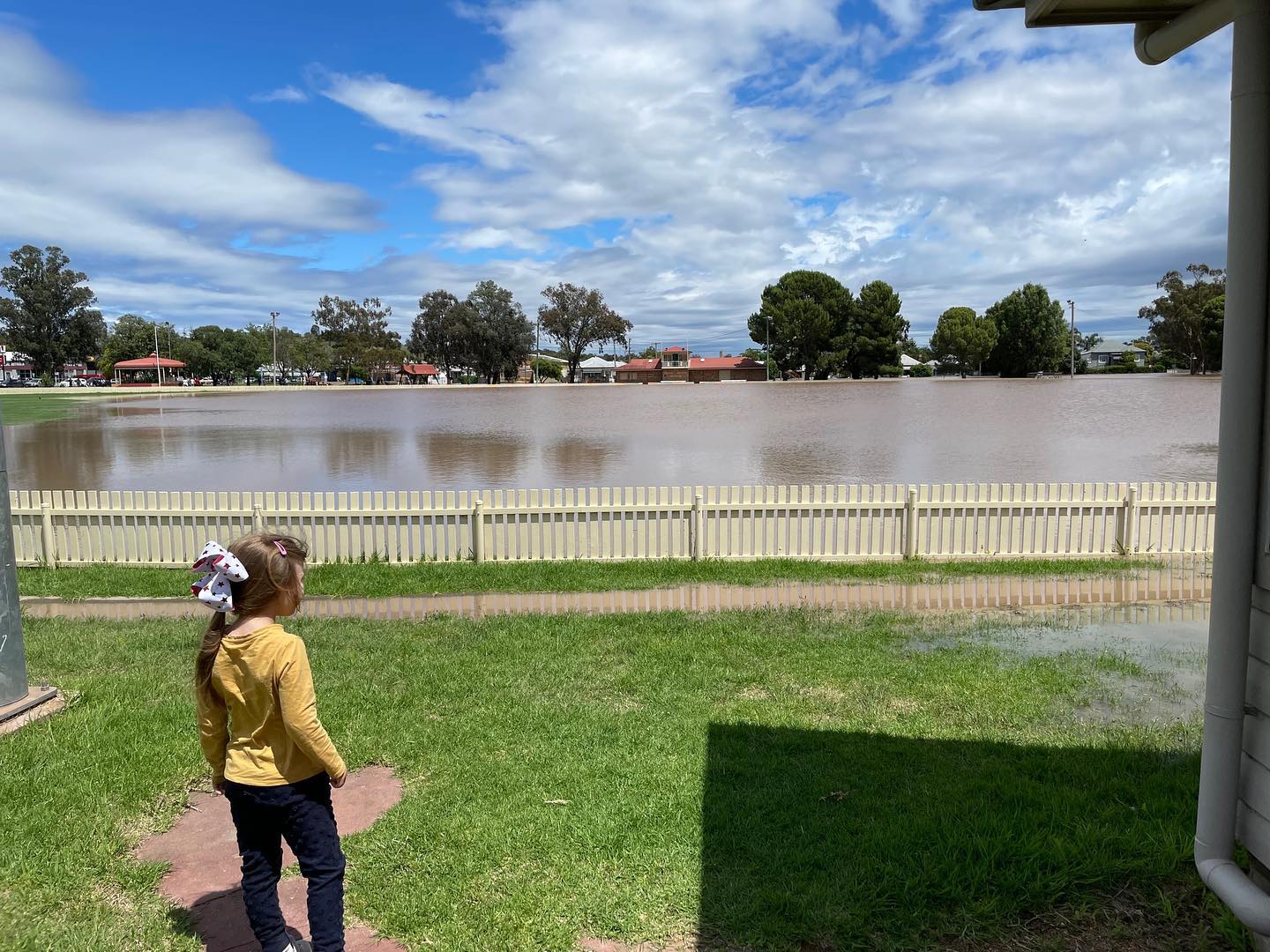 The Namoi River at Gunnedah is approaching its peak near 8.6 metres.
The flood level is higher than the 8.2 metres the town experienced on Wednesday.
The Kamilaroi Highway has reopened between Curlewis and Breeza but remains closed between Boggabri and Gunnedah.
The majority of the tarmac of the Gunnedah Airport is inundated and closed to all aircraft.
The river flats area in the vicinity of the Gunnedah Airport (Peppergrove Lane, Bluevale Road, Campbells Lane, Wean Road and Kelvin Road) is inundated.
Nearby homes are not at risk but the SES is advising livestock and machinery should be moved to higher ground.
As flood water moves downstream major flooding is expected to occur at Narrabri.
The Narrabri Creek is likely to reach around 7.20 metres overnight Monday into Tuesday, with major flooding.
A break in the rain has eased pressure on communities in the Hunter.
The main flood peak along the Hunter River is at Singleton where moderate flooding is occurring.
The river level is at 12.71 metres and remains steady.
In the Upper Hunter, river levels are falling.