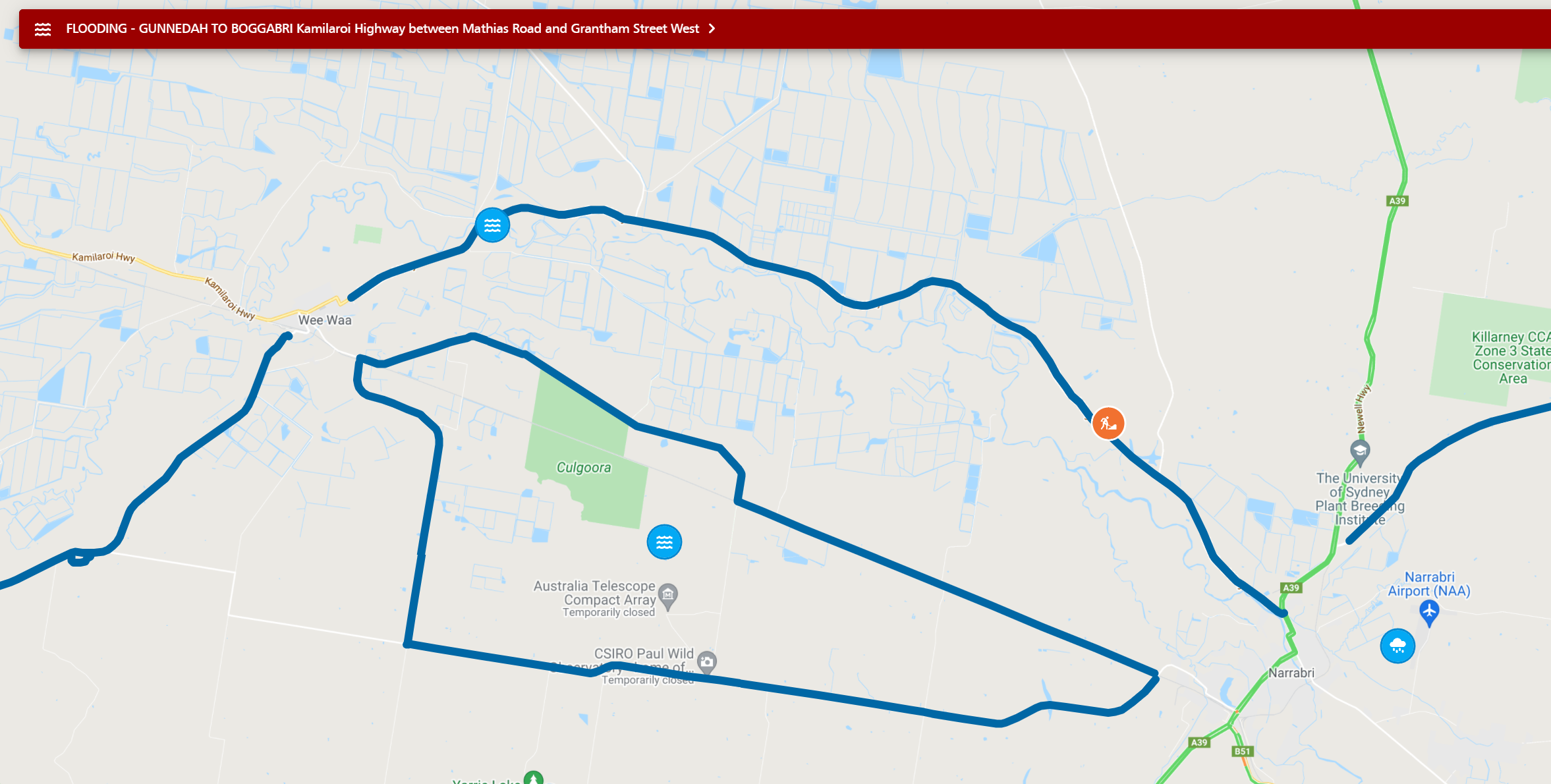 The Namoi River will reach major flood levels (6.70 m) in coming hours with all roads within a 20km radius of Wee Waa expected to be cut by the floodwaters.
Residents in the community are being told to prepare to be isolated for up to 10 days.
The Kamilaroi Hwy is closed in both directions between Narrabri and Wee Waa due to flooding.
Live Traffic NSW currently advises motorists to use the Newell Highway and the Gwydir Highway via Moree to access Wee Waa.
You can currently use the Newell Hwy & Gwydir Hwy via Moree instead, although this access point is expected to be impacted.