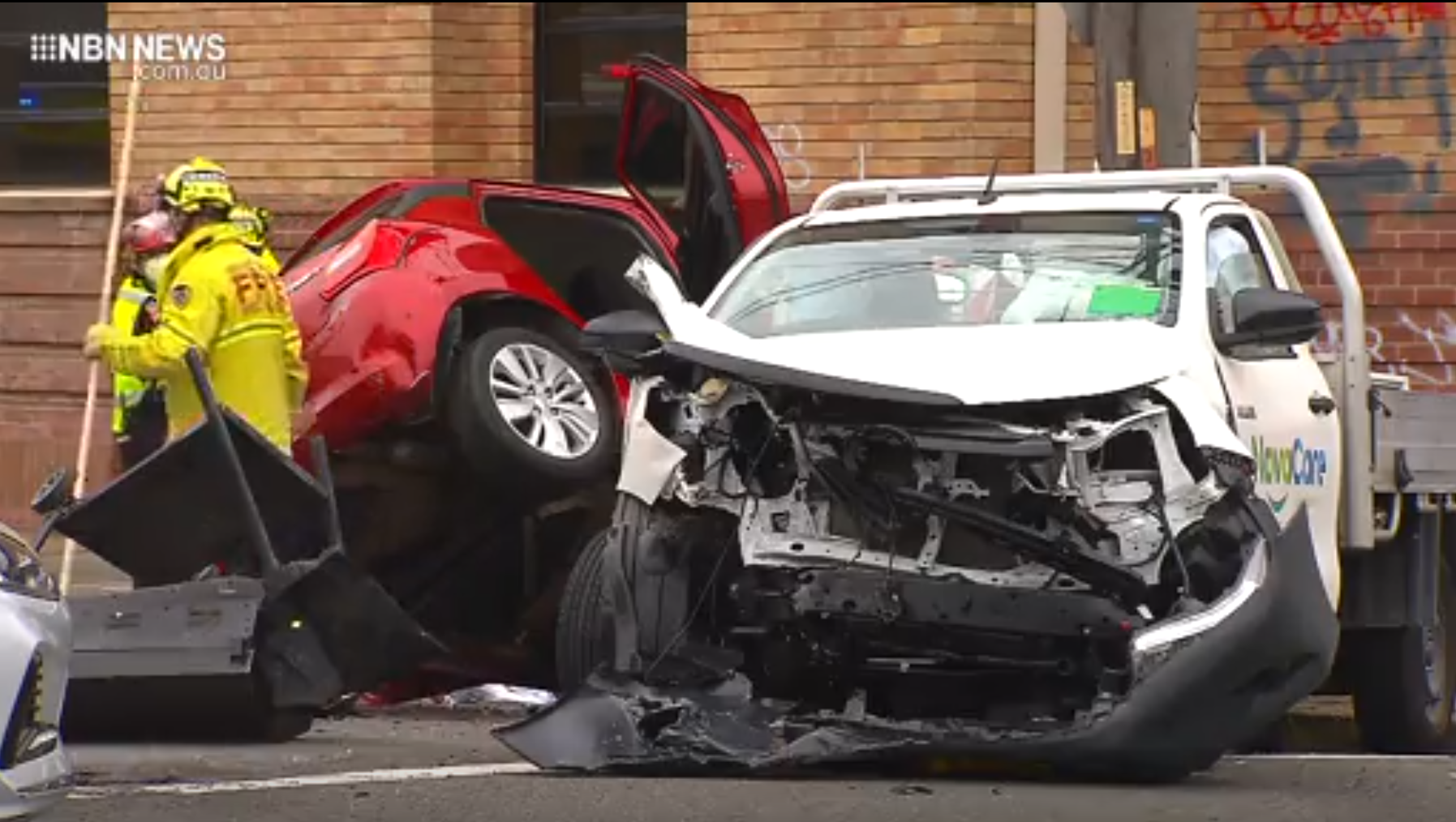 A man has been charged following a serious crash in Hamilton on Thursday.
Officers were conducting patrols on Everton Street, just after 11am, when they pursued a Suzuki Swift which was allegedly unregistered.
When the driver failed to stop, police called off the chase due to safety concerns.
They later found the hatchback, completely destroyed, after it T-boned a ute, crashed into a power pole and rolled onto its side at the intersection of Denison and Lawson streets.
A rear-seat passenger in the Swift, a 27-year-old woman, was trapped in the vehicle for some time – she was taken to John Hunter Hospital where she remains in a critical but stable condition.
The driver, and two other passengers, fled the scene on foot, before Police located and arrested them a short time later.
All three were treated for minor injuries and have since been released from hospital.
Both occupants of the ute – a 40-year-old man and his 27-year-old male passenger -were not injured in the incident.
Officers established a crime scene and, following inquiries, charged the 38-year-old driver with 12 offences, including dangerous driving, this morning.
He's been refused bail.
Investigations continue.