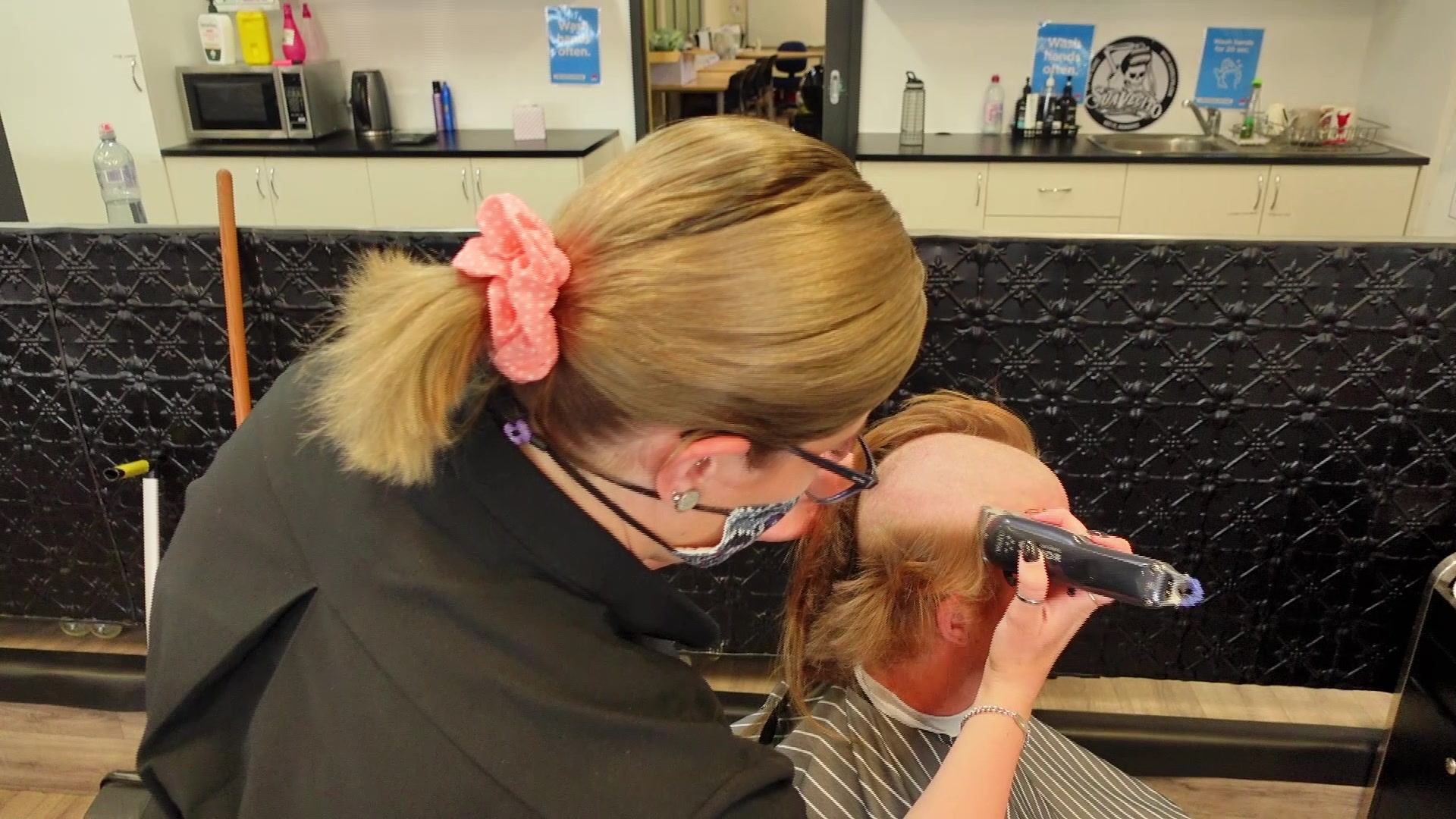 We've all been in need of a haircut after lockdown, but a number of staff at JobLink Plus have taken a trip to the barber shop, to raise funds for Pink Ribbon Month and support women with breast cancer.
Some receiving a chop, others choosing a bold shade and some even losing their locks completely.
Vanessa Edmonds says braving the shave with a group of others helped with the nerves.
The team raised about $10,000 for the Cancer Council.
[AUDIO IN PARTS]