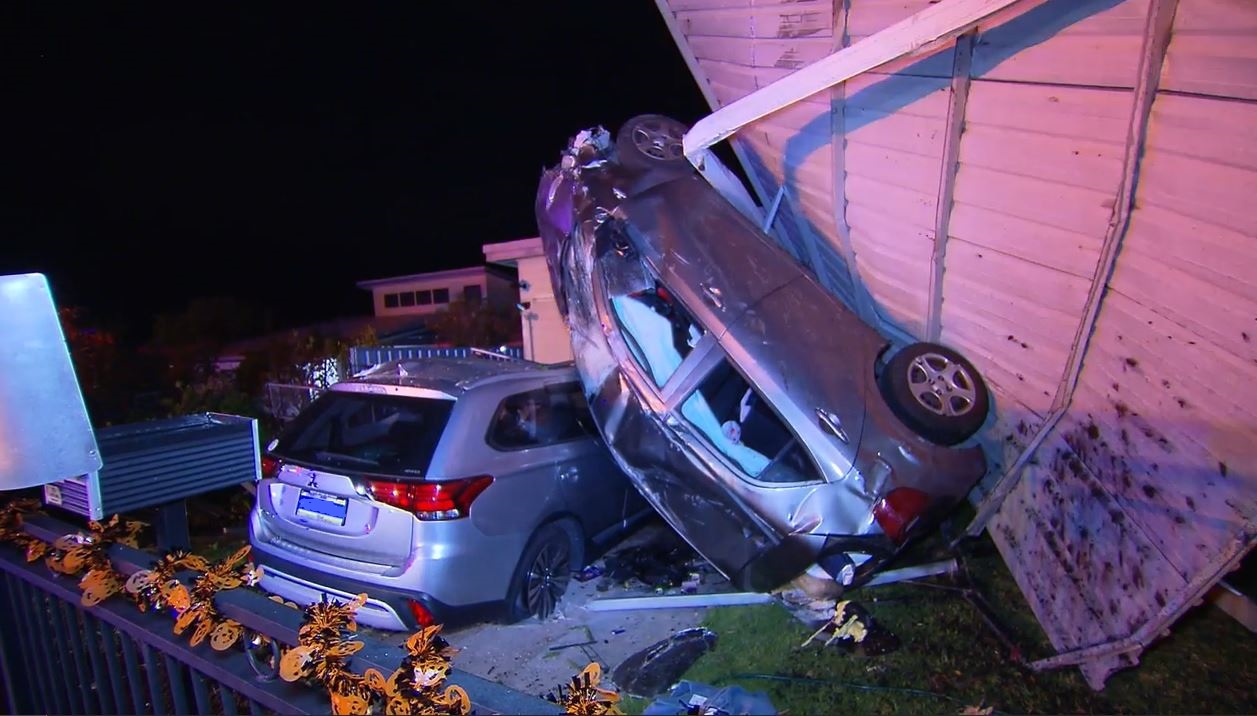 A 30-year-old woman is lucky to be alive following a crash at Glendale overnight.
A Kia Picanto was reportedly travelling west when it mounted the kerb, near Ethan Way, and collided with the front fence of a home.
It continued through a neighbouring fence, hitting a Mitsubishi Outlander parked in the driveway, causing the Kia to flip.
Michael Latta and his wife were asleep inside the front room when the vehicle landed just metres away from them.
"We heard this really loud crash and raced out and we couldn't get out our front door because her car had flipped over into our front yard," Michael said.
"It sounded like thunder lightning, just the biggest sound I've heard it was crazy."
The driver was treated by paramedics for minor injuries before being taken to John Hunter Hospital where she underwent blood and urine testing.
"Looking at the car, I don't know how she got out of there but she was out and telling us to call the police, call the ambulance, all that sort of stuff," Michael said.
"She seemed pretty upset when we saw her, I tried to check to see if she was okay but she wasn't answering any questions, she was really upset."
Officers from Lake Macquarie Police District are conducting inquiries into the circumstances surrounding the crash.