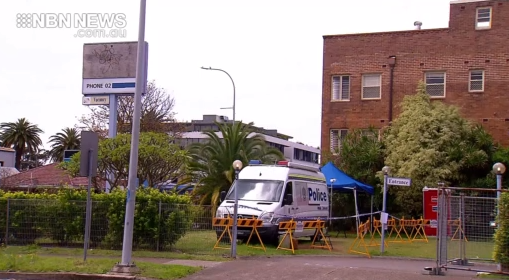 Health authorities have confirmed they'll be closing a COVID-19 quarantine hotel in Newcastle.
It follows reports from residents living near Hamilton's Tudor Inn that they're copping abuse from people isolating inside.
"I just don't feel safe at all," Hamilton resident Dolores Howard said.
"I can't even come to the front to make a phone call without being abused or being yelled at or being name called."
Ms Howard says she's taken "extreme measures" and set up security cameras on her home.
Hamilton resident Melissa Graham's backyard butts up to the hotel and says her and her two children don't feel safe enough to go outside.
"It's just abuse 24/7 coming from there," Ms Graham said.
"I mean they're caught in a hotel room that they can't get out of, like I do understand, but we're the ones copping it on this side of the fence."
Concerned residents say they've approached police stationed outside the quarantine hotel several times, but have been simply referred on to Hunter New England Health.
The local health district has now confirmed with NBN News the Hamilton quarantine hotel will be shut down.
"The District is currently in the process of consolidating COVID-19 accommodation facilities in the Newcastle region, and the Hamilton location is intended to close in the coming weeks," a Hunter New England Health spokesperson said.
"We thank the hotel providers who have generously worked with us to provide a safe space for people who have needed this accommodation and for helping to protect the wider community."
It comes as the Hunter New England region records 53 new local COVID-19 cases, 34 of which who were infectious in the community.
Seventeen cases are from Newcastle, eight are from Lake Macquarie, seven are from Cessnock, seven are from Maitland, five are from Port Stephens, four are from Mid-Coast, four are from Tamworth and one is from Dungog.
Fragments of the virus have also been detected in local sewage at Moree, Quirindi, Uralla and Armidale, where there are no known cases.
"We continue to urge the communities across our district, but especially in these areas, to please, come forward for testing even if they are experiencing the mildest symptoms."