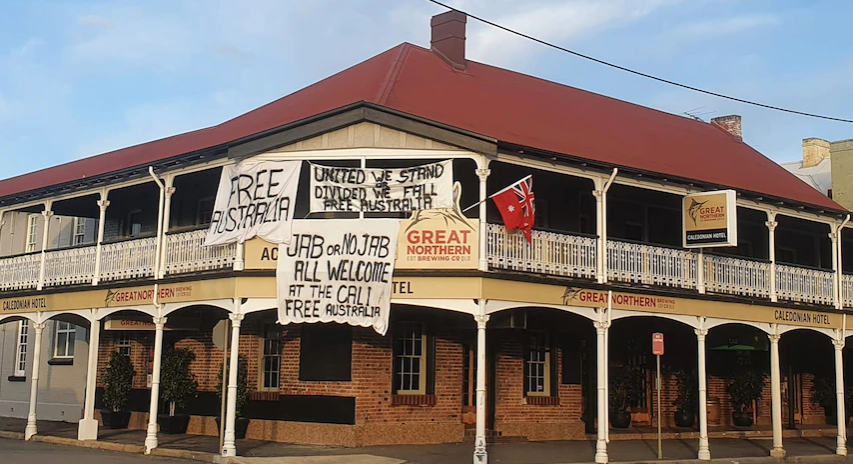 Police have served the Caledonian Hotel in Singleton with an order to close.
The pub has breached public health orders several times since Monday.
Commissioner Mick Fuller said the venue will remain closed until midnight on Tuesday.
The 57-year-old male licensee allegedly allowed and didn't prevent unvaccinated people from being at the pub.
The Caledonian Hotel has strongly disagreed with enforcing vaccination requirements on patrons.
The pub has since gained notoriety for its stance on vaccination.
On Wednesday, management posted to Facebook saying, 'The Caledonian Hotel under the Australian constitution 1901 will abide by all law and will never discriminate against anyone.'