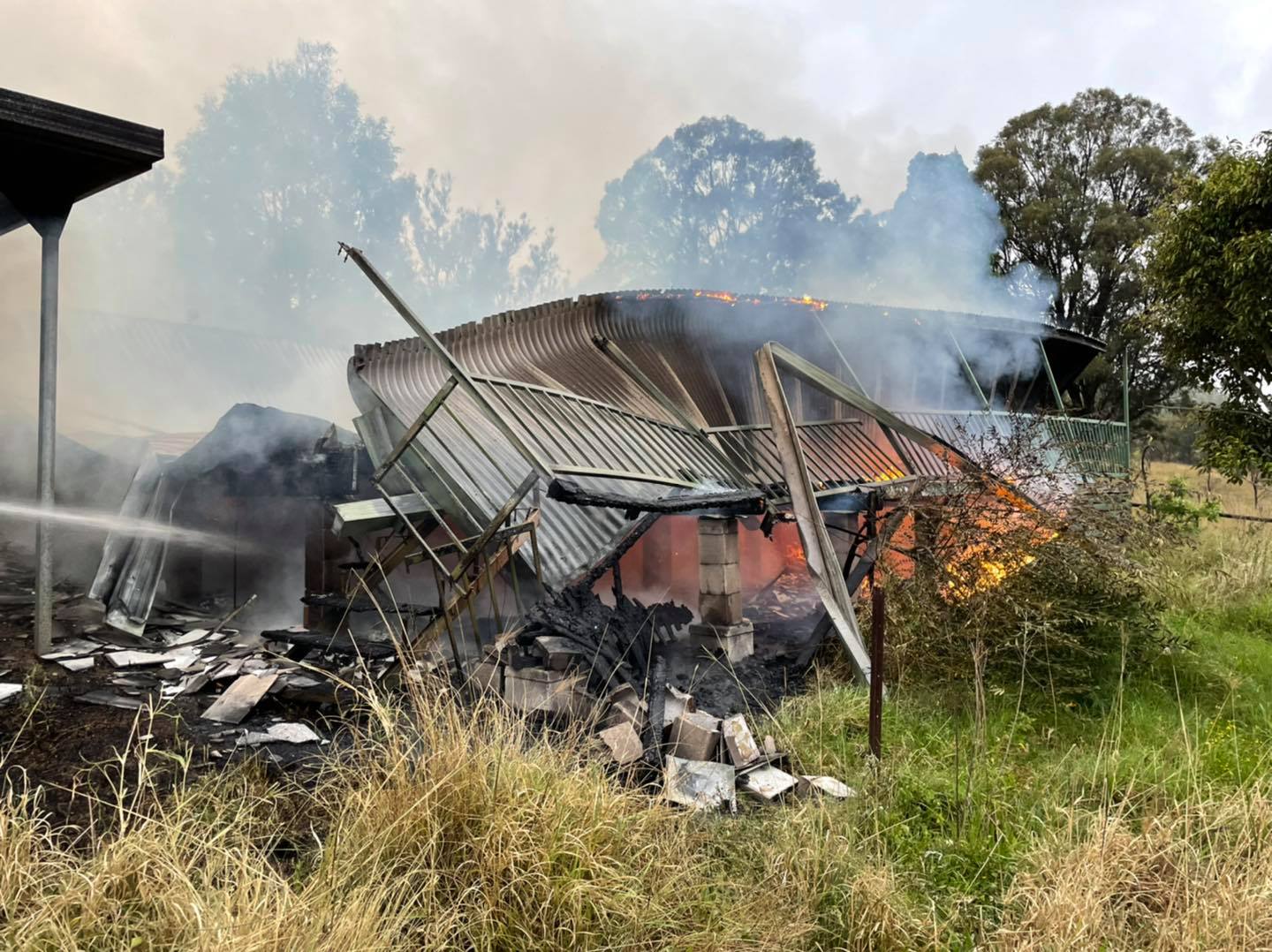 Police are investigating a fire which left a home in Singleton completely destroyed.
Just after 6am on October 12, fire crews were called to the intersection of Hebden Road and Picton Lane at Singleton.
Multiple units from the Hunter Valley Rural Fire Service, Officers from Hunter Valley Police and energy providers responded to the incident.
No one was injured.
Anyone with information is being asked to contact police.