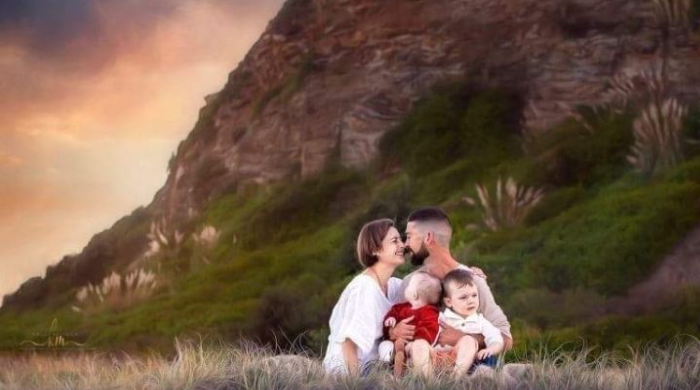 The wife of a man, who drowned while saving his son during a Lake Macquarie kayaking accident, has posted a heartfelt tribute to him online.
Natalie Finch says her husband, Peter Finch, had been her "rock for the last 17 and a half years", writing "no one has my back like you do".
He also leaves behind four-year-old son Jaxon and 16-month-old daughter, Shelby.
Ms Finch has thanked the first responders who helped pull her husband and son from the water at Gwandalan on Friday.
A crowdfunding page has raised more than $17,000 to support the family.